Remote Work Made Easy With Unified Communications
The world has entered a new era of work defined by digital transformation, cloud migration, and remote working. Unified communications supports a modern workforce with all the communication tools needed for dispersed workers to connect and work productively.
The COVID-19 pandemic has drastically accelerated a work-from-home trend, with many businesses turning to unified communications and collaboration solutions to enable a mobile workforce. To better understand this technology, we look into what unified communications is and how it is used to improve business operations.
What Is Unified Communications?
Unified communications is the integration of many different types of communication channels into a single platform which streamlines business communication with a consistent user experience across all devices.
An organisation uses multiple channels of communication to collaborate and get work done including email, instant messaging, voice call, voicemail, video conferencing, file sharing, screen sharing, and more. Unified communications provides a solution that integrates all of these channels on a single platform that is device independent.
Employees should be able to access the tools they need to perform their daily activities wherever they are, on whatever device they prefer to use. A unified communications platform solves for this by allowing a digital workforce to connect and communicate using multiple devices such as desktop computers, laptops, smartphones, office VoIP phones, or tablets.
All mediums of communication are provided on a single platform, allowing users to switch seamlessly between different channels of communication without having to open separate applications. For example, a work session may start on an instant messenger chat before switching to a voice or video call in a few simple clicks, as these services are all accessed on one common platform.
Unified communications supports a mobile workforce by providing users with a means to connect securely and communicate in real-time, from any location, on any mobile device.
What Is UCaaS?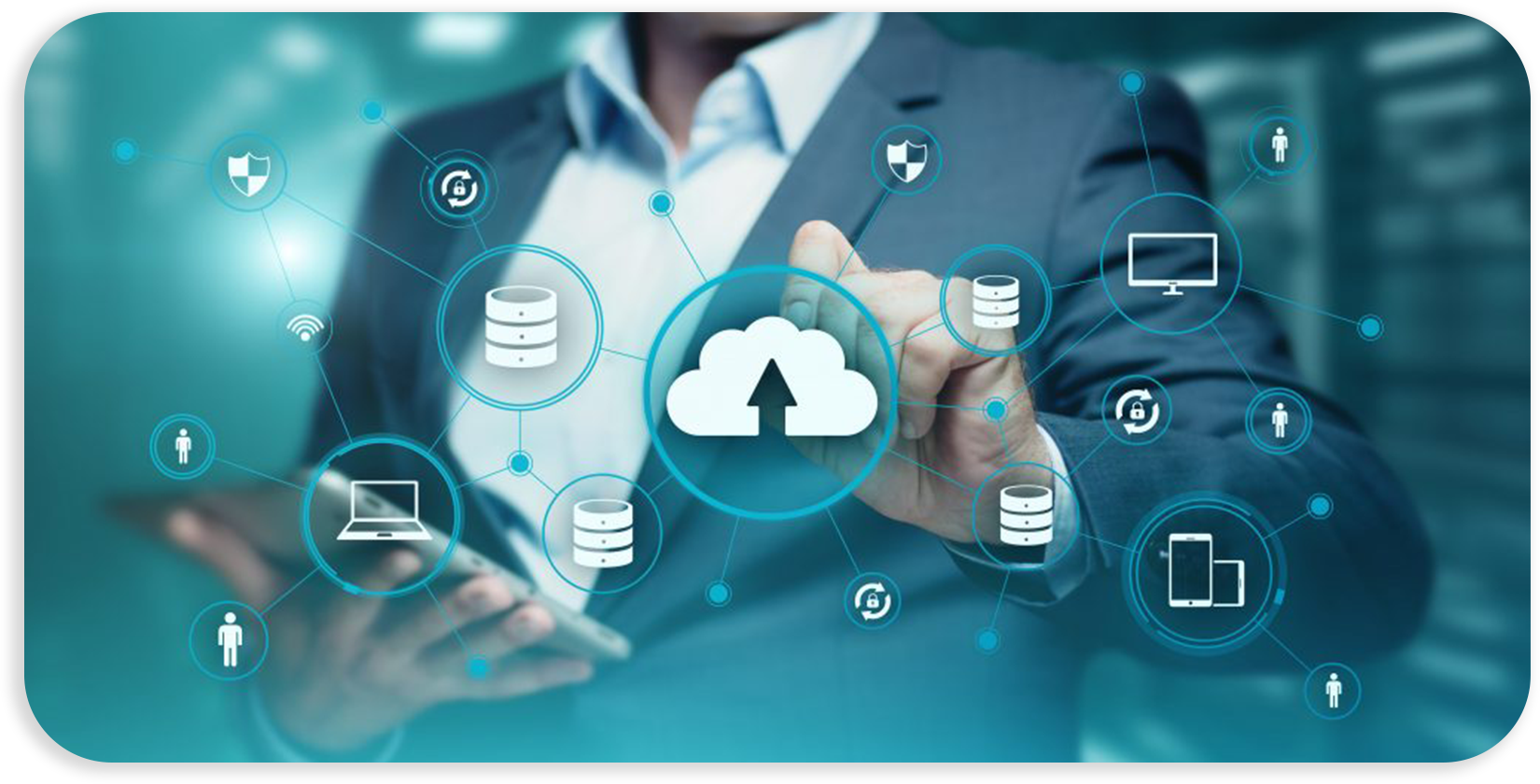 The impact of an ever-growing digital economy has seen a global trend among all industries towards shifting business operations to cloud environments. More and more businesses are recognising the importance of the cloud in driving digital transformation, resulting in the growth of cloud services such as cloud PBX and UCaaS.
UCaaS, or Unified Communications as a Service, is a subcategory of SaaS (Software as a Service) that delivers communication services via the cloud. All UCaaS communication tools are delivered and maintained by cloud service providers, offering users a communications platform that's automatically updated with the latest features.
As UCaaS is a cloud based phone service hosted entirely over the internet, it eliminates the need for businesses to invest in costly hardware and infrastructure associated with a business communication system. UCaaS solutions give employees the flexibility to carry out their work from anywhere, on any internet connected device.
Cloud-based unified communication services further simplifies collaboration among dispersed workers with the use of WebRTC (Web Real-Time Communication) technology. WebRTC enables users to access a unified communications platform directly from a web browser, such as Google Chrome, without the need to download or install a separate app to join a meeting.
Unified Communications And Collaboration Solutions
The term "Unified Communications" is often mentioned together with "Collaborations" as one solution. While the two concepts may be similar, they are not the same thing.
Communication
Communication is the act of sharing knowledge, information, and resources via voice call, video calls, instant messenger chats, SMS, or email. Communication can refer to either external communication, or internal communication.
External communication connects you with external stakeholders such as clients, customers, suppliers, partners, and shareholders. Whereas internal communication connects internal employees with each other, whether working from the office or working remotely.
Collaboration
Collaboration is the act of working together to achieve a common goal. Collaboration tools allow a dispersed workforce to work together on a project in real-time using tools such as screen sharing, file sharing, shared document editing, virtual whiteboards, and video conferencing.
Collaboration tools give workers access to the same files and enable team members to work on the same document simultaneously. Progress can be tracked easily as users can see who made changes to a project and what changes were made, with the ability to revert back to previous versions of the same project.
Unified Communications Use Cases
Unified communications solutions help break down organisational silos by providing a collaborative workspace for teams to communicate and share files. Using separate platforms for different tasks creates duplicate content and unsynchronized data. Unified communications provides a single platform that centralizes resources, ensuring all contextual information is accessed in one common platform.
Unified communication tools can be used to improve workflows and productivity for geographically dispersed workers in all kinds of work environments.
Contact Centre Management
Integrating unified communications into contact centre systems improves collaboration between agents and other departments of an organisation, connecting agents to the resources required to solve queries more efficiently. Remote agents are able to log in and work from any location by using cloud hosted unified communications tools and VoIP phone systems.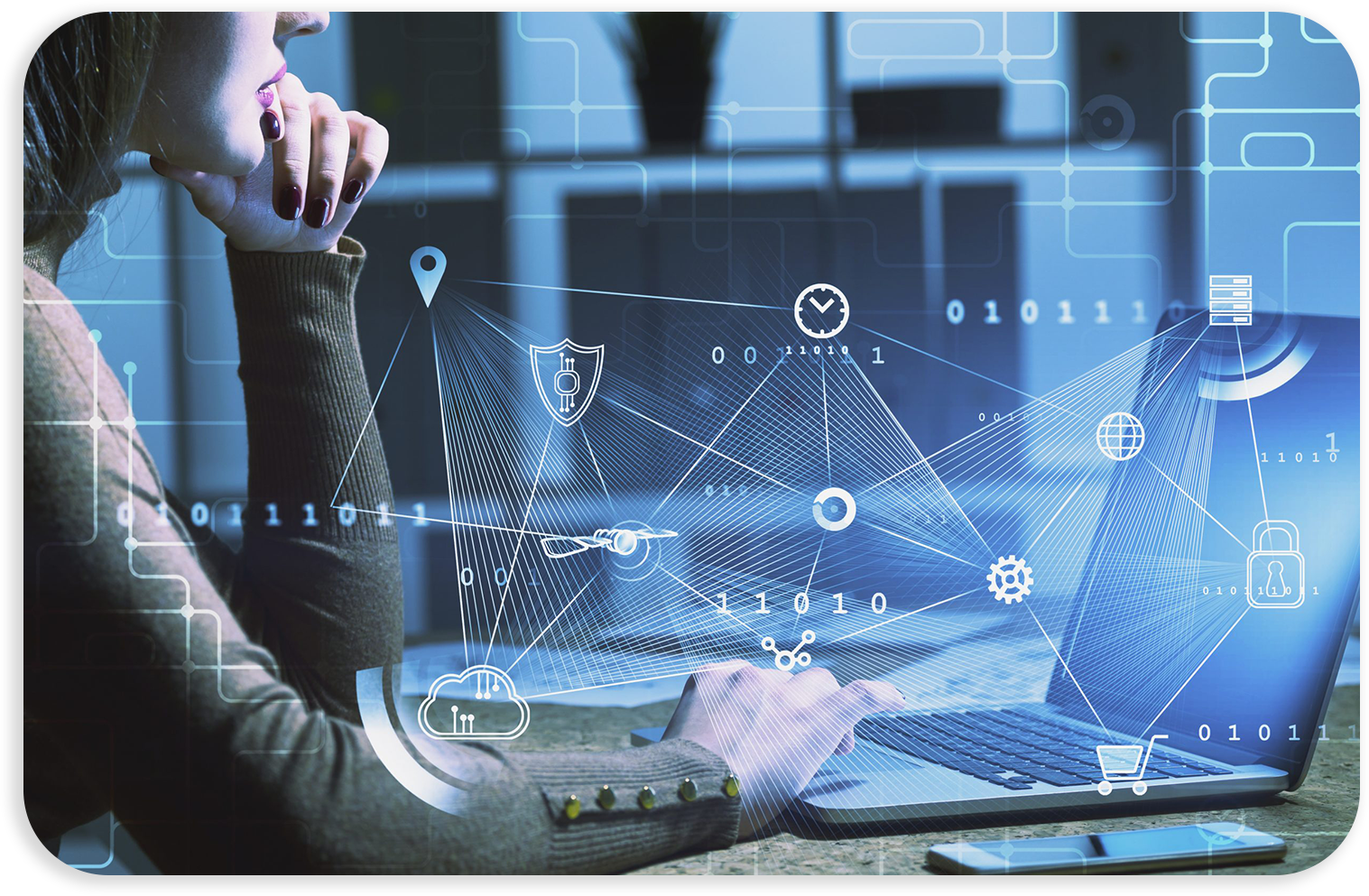 Communications API makes it possible for a business PBX system to communicate with 3rd party CRM systems, providing agents with more contextual information regarding a caller's interactions with your business. This creates an omni-channel contact centre solution which ensures that context is preserved across all channels (voice, chat, email, social media, ect.) when an agent helps a customer. 
Educational Institutions
Educational institutions around the world have adopted distance learning as a delivery model. Unified communication and collaboration tools form the foundation of an online learning environment, providing the means for faculty staff and students to connect and collaborate with ease.
Collaboration tools used for internal communication facilitates efficient administrative work among faculty members. When used for external communication, tools such as video conferencing,screen sharing, webinars, and session recordings offer remote students an on-campus experience while studying from home. Unified communication solutions allow students to share information and collaborate on projects without needing to be in the same room.
Benefits Of Unified Communications Technology In The Workplace
Unified communications enables a mobile workforce to connect with one another and collaborate in real-time, regardless of the device used or the physical location of team members. It's a technology solution that offers value to businesses in many ways.
Improved Mobility
Employees are no longer restricted to working at a set location during certain hours of the day. The use of unified communications and mobile apps gives employees the freedom and flexibility to connect from anywhere, at any time, on any device. Remote workers are able to communicate and access the same files on one centralized platform.
Reduced Costs
Cloud-based unified communication systems eliminates costs associated with the hardware and server infrastructure required for on-site communication systems. Using cloud services allows businesses to shift from a costly Capital Expenditure (CapEx) model, to a more affordable Operational Expenditure (OpEx) model. The cost of voice, video, and data services are consolidated into a single monthly service fee.
Improved Efficiency
Communication and collaboration tools help improve workflows and reduce bottlenecks in an organisation. Instead of sending an endless back and forth email chain, employees are able to resolve queries quicker and more efficiently by selecting the most appropriate communication channel for the task at hand.
Enhanced Customer Service
Better communication and stronger collaboration enables staff members to address customer queries more effectively. The ability to collaborate seamlessly helps a workforce resolve queries faster for a better overall customer experience.
Endpoint Security
Mobile devices have become a part of modern work with the rising popularity of BYOD (Bring Your Own Device) for mobile workforces. Mobile Device Management adds an extra security layer to unified communications solutions that sets permissions for access to certain files and business resources.
Implement Unified Communications With Yaxxa
The world of work has evolved and remote work has become the norm for many businesses. Yaxxa provides unified communication and collaboration tools to simplify remote working.
Contact us to find out how the right communication services can improve productivity and efficiency in your business.