Yaxxa was founded in 2016, the brainchild of four partners with a combined 68 year's experience in the industry.
The Yaxxa team is united behind our common goal to bring you new and fresh ideas, constantly developing and evolving our products to guarantee high quality efficient solutions, whilst ensuring value for money.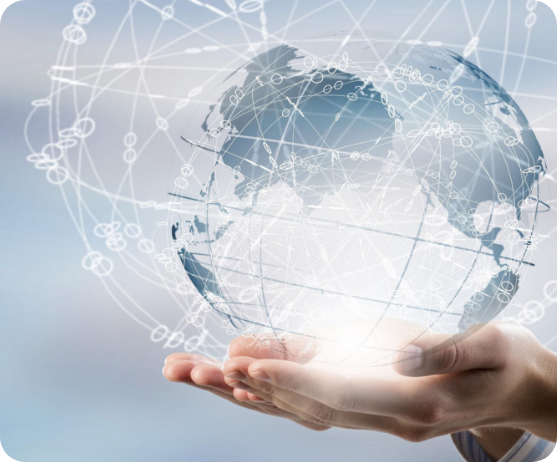 We provide all-in-one business connectivity solutions, including all the supporting services your business may need. One provider to simplify PBX systems and call centre set-ups, network infrastructure design and installation, access control systems and cyber security solutions, plus more services. One provider, multiple solutions.

We provide hosted PBX and on-premise PBX systems for office and call centre set ups. Enhance your PBX system with Unified Communication tools that improves collaboration and supports a mobile workforce. Our voice and data solutions will cover your business needs for the highest quality calls backed by the highest level of professional support.

Omni-Channel Contact Centre
All the hardware and software you need to run an omni-channel contact centre. YAXXA provides call centre solutions for all types of setups, from smaller call centres to larger and more complex call centre setups. Give customers the convenience of getting assistance via their preferred channel of communication, whether it's directly calling a live agent or texting/mailing a consultant for assistance.

Working from home requires a fast and reliable internet connection, along with dedicated devices designed specifically for home office use. Browse from our range of desk phones to get your small office ready for business.

Fast and reliable connectivity for your every need, with Fibre to the Business (FTTB) services for businesses of any size. Get set up with uncapped fibre, fixed LTE and tailored APN packages for your business. We aggregate with the best Internet Service Providers to ensure the most reliable connectivity for your business.

Flexible and easy-to-use, our range of professional multifunction printers boosts productivity with features to suit the needs of small work-groups or large departments. Print solutions to support day-to-day printing, copying, scanning and faxing with maximum uptime, while a wide range of finishing options provides professional-quality documents, booklets and reports.

YAXXA provides installation and ongoing support for all wired and wireless networking needs. Our consultants can assist with network infrastructure design, server room setups, cable & cabinet installations, network cleanups, as well as switch, router and firewall configurations. Find out more about our LAN, WAN, cabling and porting services.

Our firewall security systems will ensure protection of your data. Prevent cyber criminals from gaining unauthorized access to your private network with our cyber security solutions. Equip your business with CCTV video surveillance and biometric access control systems to reduce the risk of theft and increase health & safety.

Monitor and control the use of all IoT devices with ease. Add devices such as scanners, trackers, sensors and monitors to your network seamlessly. Get set up with a full dashboard view of all data gathered from your IoT devices.
We aggregate with the best Internet Service Providers to ensure the most reliable connectivity for your business. Our partners ensure maximum network coverage and service uptime to give you the best business connectivity solution.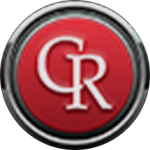 I am writing to recommend the services of YAXXA Business Solutions and our current CALL CENTRE Service Provider. I am confident in recommending their services to any business looking to change to a Bespoke Solution offered by YAXXA. We are the Largest Debt Wellness Company in SA with over 50 x Offices Nationally and needed a reliable and credible Service Provider that could we could partner with to provide a Solid and Affordable solution to our national footprint.
Their service from Scoping Sessions to Implementation were well planned and we went live with our Call Centre as promised. Their team of experts from sales to their Solutions Architect were well organized including the most important, the after sale service is top class. All our staff were trained on the new system installed and we are extremely happy that we have made the move to switch to YAXXA

TRA was looking for a telephony solution because we were working from home for almost a year due to Covid . During this time we had to make and receive calls on our individual cell phones and incoming calls to our switch board could not be transferred.
 I contacted Yaxxa and asked them to provide some options on possible solutions. We met face to face at our office and they were well prepared with a very good solution and even brought along an example of the hardware to show the operation thereof.
We were very impressed with the solution suggested, not only because it would assist us with working from home and from the office in the future, but also because of the cost saving on our existing contract with a different supplier. What is also positive is the flexibility of the solution i.e. adding/ cancelling extensions during the contract period or adding mobile apps as and when it is required without going into a new contract.
The set up and roll out of the telephone system was done smoothly and although there were initial "growing pains" with connection difficulties with some of the users, these were sorted out very quickly and sufficiently. Yaxxa provided on premises training for our receptionist and virtual training to the rest of the staff which we appreciated.
The Yaxxa team's service is on point and very professional at all times. They really go out of their way to assist and make sure we are satisfied.