What
is CCTV Camera Surveillance?
CCTV video surveillance is the use of strategically placed CCTV cameras that captures footage over an area, and transmits this footage to a monitor for real time viewing. CCTV cameras connect via cable to a recording device known as a DVR (Digital Video Recorder). DVRs allow you to store the recorded footage for future playback.                                     
Our team can help you find the right type of CCTV cameras to use in your business. Alternatively, IP cameras can also be used as part of your video surveillance system.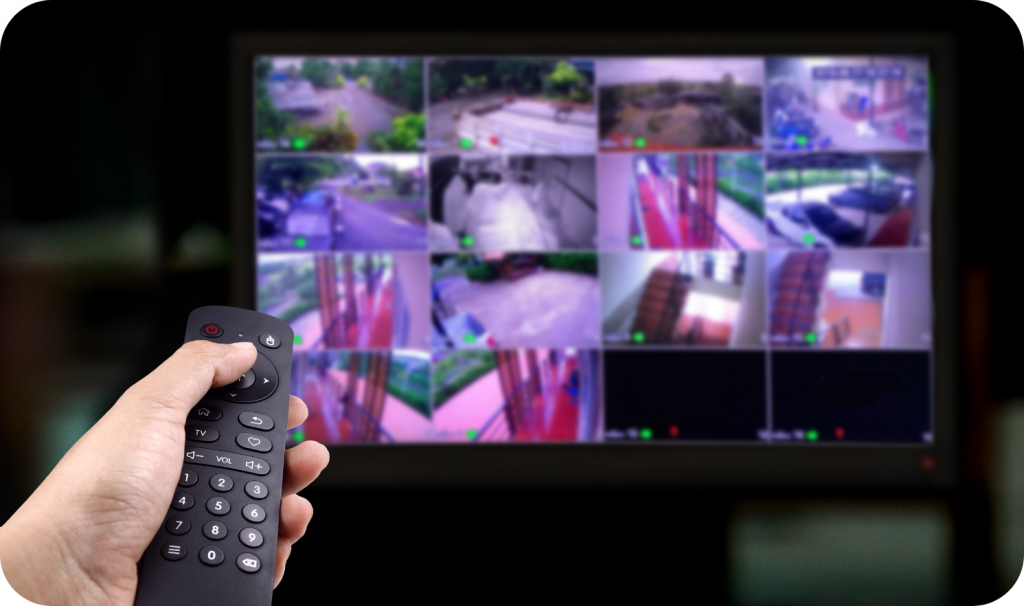 An IP camera, or Internet Protocol camera, is a type of digital video camera that transmits and receives video footage through a network or over the internet. IP cameras can connect to a network wirelessly via WiFi, or through a wired connection via an Ethernet cable.
An IP camera captures video footage in high resolution, with users able to view the footage on their phone or laptop from anywhere in the world via the internet. Improve your security surveillance system by adding IP cameras to your network.
How CCTV Security Surveillance Systems Benefit Your Business
Installing a CCTV surveillance system is an effective measure to increase the security of your business, as well as improving the efficiency and performance of your
business operations.
The benefits of having a CCTV security surveillance system in place:
Deters theft and vandalism
Monitors staff safety and performance
Provides visibility of your premises
Provides evidence by means of video should a breach/incident
Provides peace of mind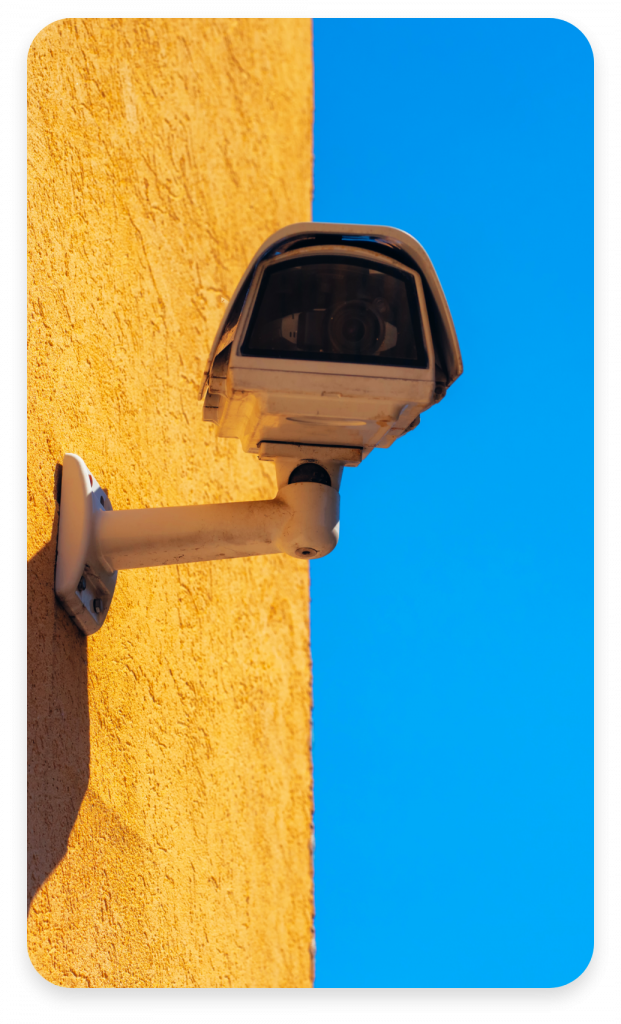 IP cameras transmit video signals over an IP network to a Network Video Recorder (NRV) via Ethernet cables.
CCTV cameras transmit video signals to a Digital Video Recorder (DVR) via coaxial cables.
CCTV/IP security cameras and the DVR/NVRs they connect to need electricity in order to function properly. In the event of a power outage, an Uninterrupted Power Supply (UPS) can provide backup power to ensure your video surveillance system stays online.
Cameras with Pan-Tilt-Zoom (PTZ) functionality can be adjusted by moving and zooming in or out.
Browse our range of security cameras to find
the best surveillance system for your business