Omnichannel vs. Multichannel Contact Centres
The modern contact centre incorporates various different mediums of communication to engage with customers. To stay relevant in a digital world, businesses must be accessible via a plethora of connected devices and touchpoints.
Contact centres typically use two approaches to connect with customers, multichannel communication and omnichannel communication. The lines between these two strategies are often blurred, however, they are two fundamentally different approaches as will be seen in this blog.
What Is Multichannel Communication?

A channel refers to a medium through which a business is able to communicate with its customers. Multichannel communication is an approach focused on offering more than one channel of communication to engage with customers. Here the customer has access to a variety of communication options, however, these different communication channels are not necessarily synchronized or integrated with one another.
While multichannel communication gives customers more channels to reach a business, these channels are often fragmented and siloed. Each communication channel operates in isolation, and agents usually do not have information about a customer's previous interactions on another channel.
This often leads to inconsistent service levels at each touchpoint and a negative overall customer experience.
What Is Omni-Channel Communication?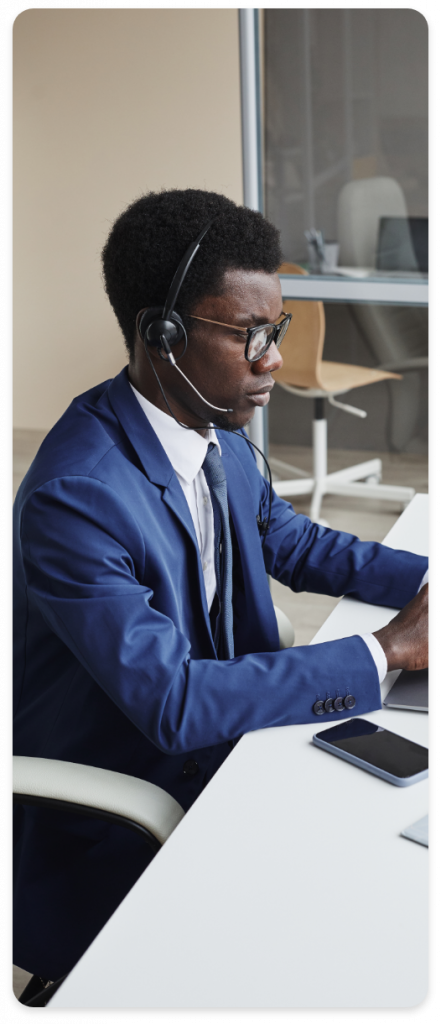 Customers interact with businesses via multiple channels including email, website, social media, live chat, WhatsApp, phone, and more. Omni-channel communication unifies all of these channels to deliver an integrated and consistent customer experience across all customer touchpoints.
An omnichannel approach refers to unified communications across multiple channels. The backend integration of channels gives customers the flexibility to switch between channels while ensuring that context is preserved throughout the entire customer journey.
Omnichannel communication allows agents to follow a customer conversation wherever it goes. For example, a customer can initiate a query via email, then seamlessly move the conversation to WhatsApp, and finally have the query resolved via phone call. Context is preserved at every touchpoint, meaning that the customer will not have to repeat their query every time they contact the business.
The Omnichannel experience removes friction between touchpoints, allowing customers to pick up on one channel right from where they left off on another channel. Communication is synchronized and connected between all channels, making it easier for customers to complete their journey.
Difference Between Omnichannel and Multichannel
Omnichannel and multichannel communication are similar in that both use more than one channel to communicate with customers. There are, however, key differences to note between the two approaches.
Channel Centric vs. Customer Centric
Multichannel communication is channel centric, whereas Omnichannel communication is customer centric. A multichannel strategy aims to maximise the number of channels available to customers. The more channels offered, the more options a customer has to choose how they prefer to engage with a business.
An Omnichannel approach focuses more on the customer than the channel. It aims to provide customers with a seamless experience as they switch between different channels. With this approach, offering fewer channels that are well integrated is better than offering more channels that are disconnected and disjointed.
Engagement vs. Experience
Another significant difference between the two approaches is that Multichannel focuses on customer engagement through various channels, while Omnichannel focuses more on improving the overall customer experience.
A multichannel strategy aims to achieve as much customer engagement as possible by increasing the number of channels available for customers to reach a business. The focus is on expanding the reach of a business by allowing customers to engage using the most convenient channel.
An Omnichannel strategy focuses less on quantity metrics and more on the quality of a customer experience along the entire customer journey.
Isolated vs. Unified
A multichannel strategy offers many communication channels to customers, however, these channels are often isolated and operate independently from one another. The lack of integration between channels often results in an inconsistent and frustrating experience for customers.
An Omnichannel strategy takes a more integrated and holistic approach to customer communication. All communication channels are unified and synchronized to help deliver cohesive engagement across all channels. An Omnichannel approach allows customers to seamlessly move interactions from one channel to another without having to explain their problem from the beginning.
Multichannel vs. Omnichannel Examples
Omnichannel and multichannel strategies are used to serve businesses in various different ways. The selected examples demonstrate how these solutions are used to simplify the customer journey.
Retail
In retail multiple channels of communication are used for both outbound sales functions and inbound customer support functions.
For instance, a company may promote a product via social media or email messaging. Following this a customer could be prompted to visit the website to submit an order for the product. The customer may then phone the company to follow up on the delivery for their order.
With an Omnichannel strategy, the entire customer journey is synchronized from pre-sale to post-sale services. Customers can expect a consistent experience at every touchpoint or interaction with the business.
Customer Support
In today's world customers expect a problem to be addressed as quickly and efficiently as possible. This is where an Omnichannel customer service strategy excels, providing the tools for businesses to deliver swift and seamless customer service.
With Multichannel support, client engagements across different channels gets treated as separate interactions. Whereas Omnichannel support offers a more integrated approach that treats customer engagements across different channels as a single interaction.
Yaxxa's cloud based Omnichannel Contact Centre systems offer a unified solution that enables businesses to handle customer support operations from a centralised platform. With CRM integrations, cloud based PBX systems, and mobile app functionality, our Omnichannel Contact Centre solutions help streamline sales and customer support functions.
Multichannel vs. Omnichannel Contact Centre – Which Is Better?
Agents in a Multichannel contact centre usually specialise in one channel, servicing that particular channel's interactions independent of customer interactions on other channels. There is no data continuity between channels and each channel operates in isolation. This means that customer interactions via different channels are not visible to agents in a multichannel contact centre.
Omnichannel Contact Centres offer a more seamless customer experience. Adopting an Omnichannel Contact Centre approach offers greater business value in a number of ways.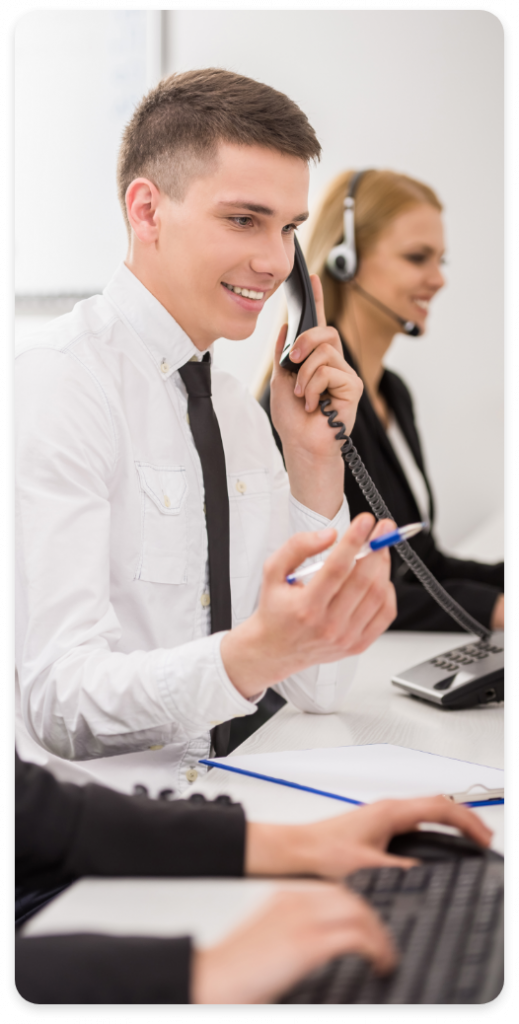 Faster Resolution Time
An Omnichannel strategy unifies various touchpoints. Context is preserved and customers do not have to repeat themselves or enter the same information twice as they move from one channel to another. This saves time for both the agent and the customer, resulting in queries being resolved quicker and more efficiently.
Seamless Integration
In an Omnichannel Contact Centre all channels work together as a whole, rather than as separate individual pieces. Omnichannel CRM integrations allow customer data and information to be shared between channels.
Everytime a customer interacts with your business, agents will be able to access all past problems, details, and requests. Whenever a customer switches between channels, the agent on the other line will be able to continue the customer's Omnichannel journey from where it left off on the previous interaction.
Intelligent Routing
Intelligent call routing uses customer data to route a customer to the most appropriate agent or department available. It matches customers with the best agent available based on skills, proficiencies, and call history. This further improves operational efficiency and offers a better experience for callers.
More Satisfied Customers & Lower Agent Turnover
Omnichannel Contact Centre solutions help businesses deliver a smooth and seamless customer experience. Agents are provided with the tools to easily access customer information and refer back to past interactions to deliver better service to customers. This not only keeps customers satisfied, but also improves agent productivity, keeps agents engaged, and reduces agent churn rates.
Yaxxa Omnichannel Contact Centre Solutions
Omnichannel Contact Centre systems give businesses the flexibility and agility needed to meet customer expectations. Yaxxa are specialists in providing integrated Omnichannel Contact Centre solutions designed to be used at every touchpoint across the customer journey map.
Contact us to find out how our Omnichannel Contact Centre solutions can improve productivity, efficiency, and service delivery in your business.