As with any industry, there comes a time when a disruptive technology emerges and transforms the way things are done for good. The same is true in the telecommunications industry, where cloud PBX systems have rapidly grown to replace traditional PBX systems.
Cloud PBX systems offer features and benefits that traditional PBX systems simply can't compete with. In order to understand why many businesses have switched to cloud based phone systems, we start by exploring what a PBX phone system is and how it works.
What is a PBX Phone System and How Does it Work?
A PBX (Private Branch Exchange) system is an internal telephone network used within a business or organisation. A PBX phone system allows users to make and receive calls internally via internal lines within an organisation, as well as externally via public lines outside of an organisation.
PBX systems are used to switch and route all inbound and outbound calls, directing calls to the correct phone extensions. Operating as a business phone system, it enables users to set up advanced calling features such as call forwarding, call transferring, call recording, voicemail, call queue management, conference calling, auto-attendant and interactive voice response (IVR).
Traditional PBX phone systems use copper telephone lines over the PSTN (Public Switched Telephone Network) to connect to an on-premise PBX box, before routing the call to the intended phone extension within your business.
Traditional telephone systems are known to restrict your business to a limited number of internal extensions, as well as a limited number of outside telephone lines (trunk lines). Modern telephone systems, however, allow for almost unlimited growth when adding internal extensions or outside trunk lines, providing users with a more flexible and scalable phone system.
As time has advanced and technology has evolved, traditional PBX systems have become outdated and cloud PBX systems have emerged as the preferred phone solution for many businesses.
What is Cloud PBX?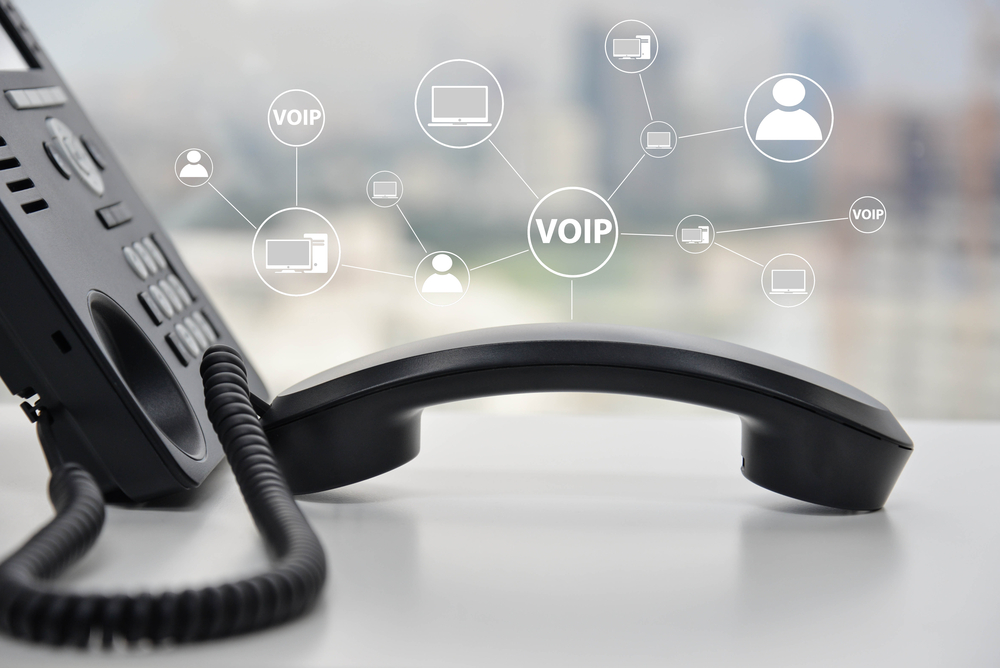 Cloud PBX, also known as virtual PBX or hosted PBX, is a business phone system that is hosted on a cloud server rather than an on-premise server. Hosted servers are accessed via the internet, providing business telephone services using VoIP (Voice over Internet Protocol) technology.
Cloud PBX systems eliminate the need for businesses to invest in costly hardware and equipment associated with traditional on-premise phone systems. The cloud service provider manages all maintenance requirements, providing end-users with a secure and feature-rich business phone system solution.
How Do Cloud Based Phone Systems Work?
There are three basic components required to make use of cloud PBX services: a hosted PBX provider, the hardware component (VoIP phones or mobile phones/desktop computers with softphones installed), and an internet connection. Once set up, your office phones will connect to the hosted PBX service provider via an internet connection, opening phone lines to make outbound calls and receive inbound calls.
Cloud PBX systems use VoIP technology to make and receive calls. VoIP technology converts audio files into digital sound waves, and transports these sound waves to their recipient endpoint via the internet.
Since the phone system is hosted in the cloud, cloud PBX systems can be accessed from anywhere with an internet connection. This means that by logging onto an online portal, you are able to make and receive calls on your business line from any internet enabled telephony device. It also gives you the ability to manage your business phone system and adjust any settings in a few easy mouse clicks, rather than plugging and unplugging cables in a cabinet.
Cloud PBX Features
Cloud PBX allows you to run your entire business phone system over an internet connection. Using cloud service providers to host a virtual business phone system gives you access to advanced call features that are updated online regularly. Cloud PBX systems allow you to be in full control and have the flexibility to scale your operations by adding or removing phone extensions quickly and easily.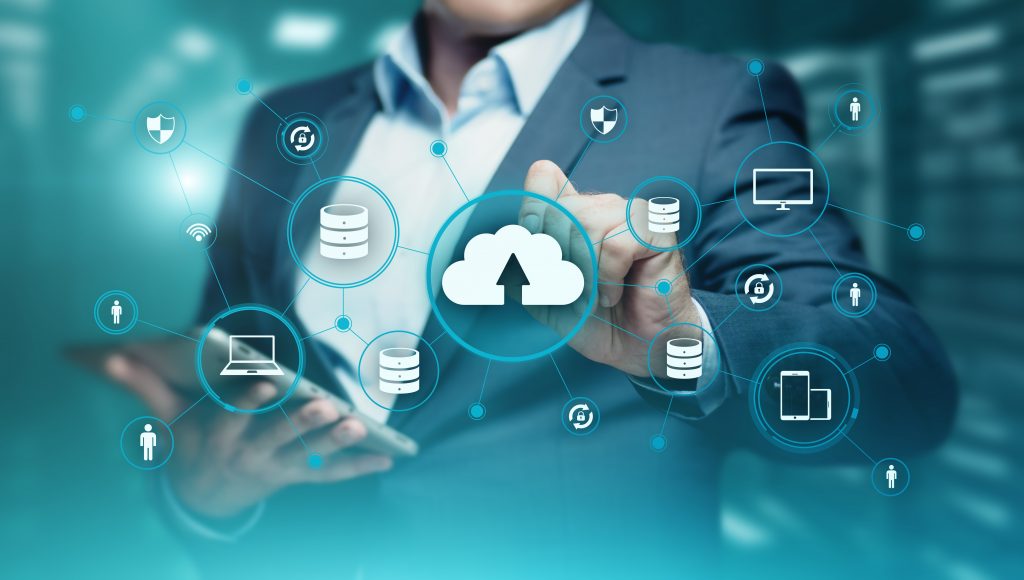 Cloud based phone systems improve business communications with added features such as:
Remote Working Capability
The growth in remote working has created a need for employees to connect to a business phone system from any location. Cloud PBX provides a unified communication solution allowing employees to use desktops, laptops and mobile phones as office extensions.
With cloud PBX systems you can maintain a single phone number across all devices. Automated call forwarding can be set up to divert calls from your office desk phone to your mobile phone seamlessly without any interruptions.
API Integration
Cloud PBX allows you to connect your phone system with third-party web applications and software, for example linking your call centre to a separate CRM system. API integration establishes two-way communication between your phone system and third party services, enabling automatic sharing of customer and call data.
Call Statistics and Reports
Businesses operating omni-channel contact centres require a PBX system with call reporting capabilities. Cloud PBX systems provide you with real-time call analytics on business phone usage.
Cloud based phone systems give you access to detailed information such as the number of calls answered or missed, the amount of time spent on a call, peak time for calls, call volumes and call durations. These insights help managers monitor phone usage and agent productivity.
Call Recording
Cloud systems allow you to configure automatic recordings for all calls made on your business phone system. Call recordings are stored in external storage provided by your cloud service provider. This value added feature offers the ability to playback call recordings for training purposes, quality assurance, and regulatory compliance.
Advanced Call Routing and Queuing
Call routing allows you to determine where calls should be directed and to set specific rules for each extension. Automatic call routing can redirect calls to the most relevant people if the initial recipient is unavailable.
Call queuing allows inbound calls to a particular department to be queued up while waiting for an available extension to take their call. An automated message will tell callers what position in the queue they're in, the expected waiting time, and thank them for their patience.
Voicemail to Email
This feature delivers voicemail recording to your email inbox. Whenever a voicemail is left on a user's line, the user will receive an email notification containing an MP3 file of the voicemail or a plain text transcript of the voicemail message. This ensures messages do not get lost in a cluttered voicemail system, and that users follow-up to return calls promptly.
Auto-Attendant / Interactive Voice Response (IVR)
An auto attendant or IVR acts as an automated answering service that greets incoming callers and routes them to the correct departments. It takes the numbers pressed on a dial-pad or voice instructions from callers as input and directs them to the relevant extensions.
Integrating Cloud PBX with On-Premise PBX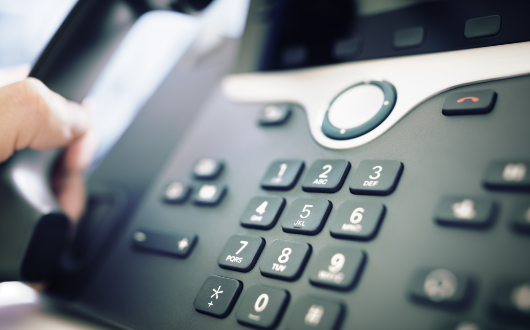 In certain instances businesses looking to migrate from on-premise PBX systems to cloud PBX systems have the option of implementing a hybrid solution. A hybrid solution makes use of cloud PBX as the primary business phone system, and on-premise PBX system as a failover option if necessary. Hybrid solutions help manage the transition to cloud PBX systems by allowing certain functions to be hosted by cloud service providers, while other functions use on-premise PBX systems.
For businesses using on-premise PBX systems, SIP trunking provides a way to run your phone system over an IP (Internet Protocol) connection rather than using traditional phone lines. SIP trunking brings the added features and functionality of cloud based PBX systems to existing traditional PBX systems.
Yaxxa are able to assist you every step of the way when migrating from on-premise PBX to cloud PBX systems.
Yaxxa Cloud Based PBX Services
Cloud hosted PBX systems offer a business phone solution that is simple, agile, and flexible. Yaxxa are specialists in providing PBX services to meet your unique communication needs.
Contact us to book a demo and find out how the right cloud PBX system can improve productivity and efficiency in your business.